Light        Weighs 5.9lbs
Compact  16'' Laptop-size
Durable    45 mins running time
Smart      Accompanied mobile APP
SHIPPING
(important)

Geneinno S2: Portable yet smart
Designed to fit into the travel bag, Geneinno S2 is the most portable sea scooter that you can bring on the plane. Weighs merely 5.9lbs and footprint is equivalent to 16" Macbook Pro, the compact and neat Geneinno S2 accompanies APP control features makes your watersports fan and cool.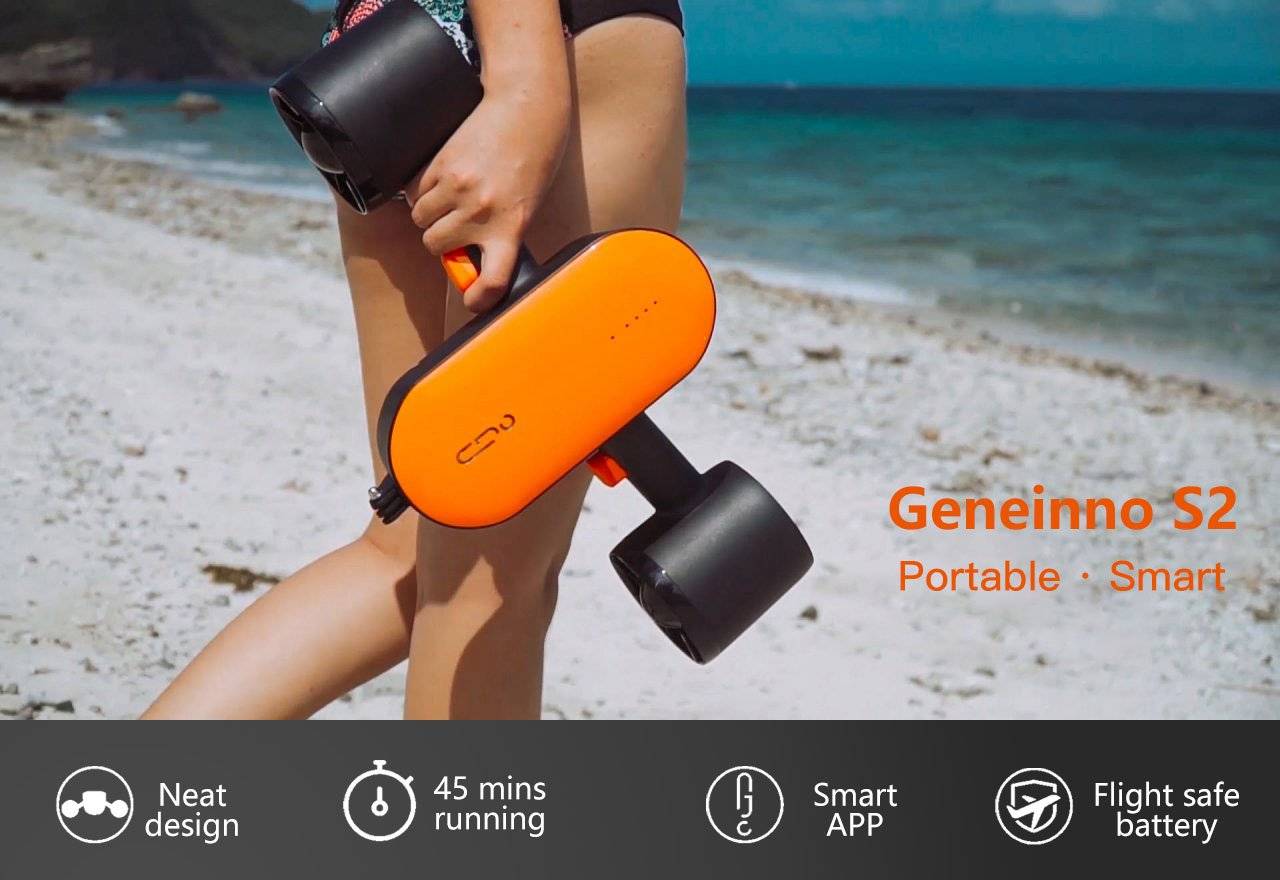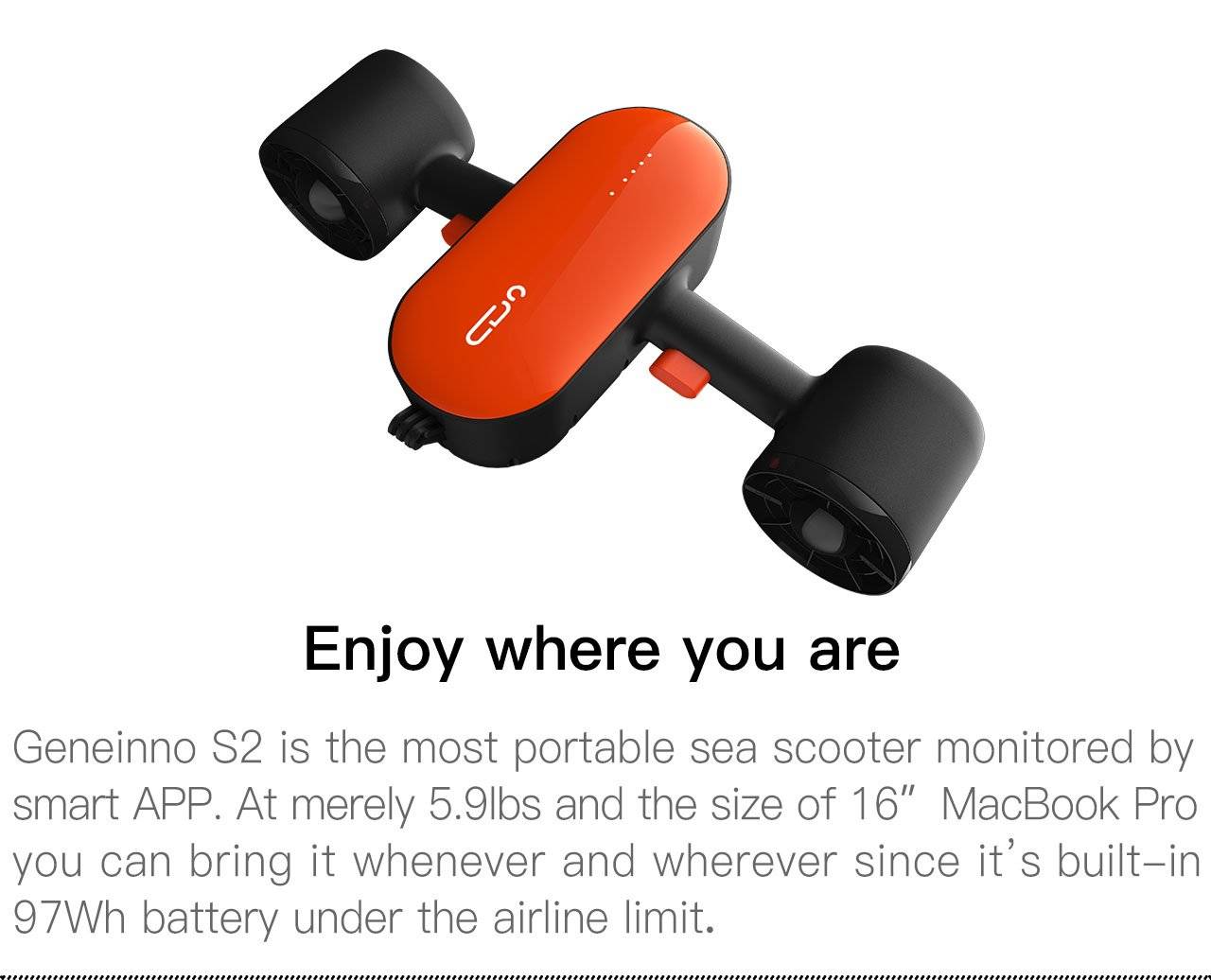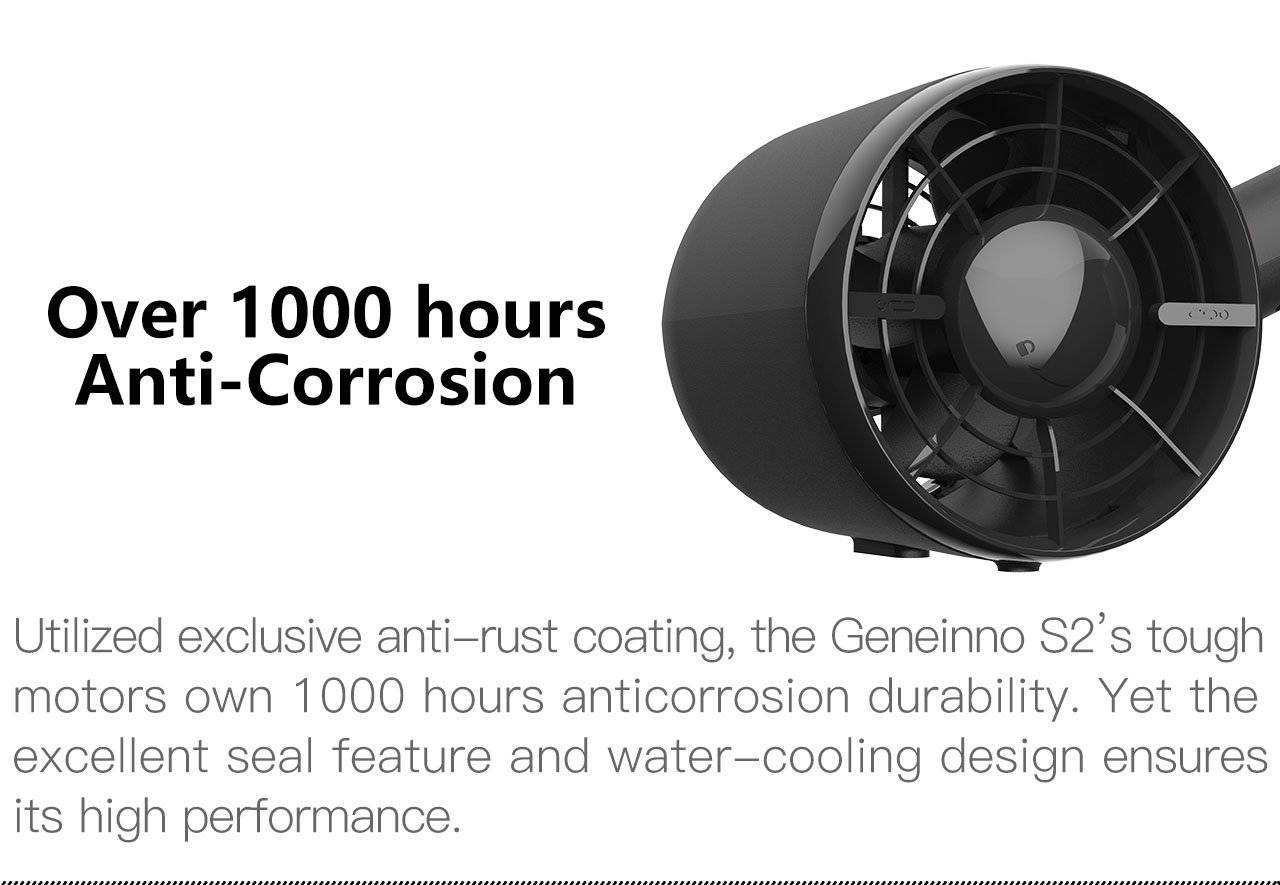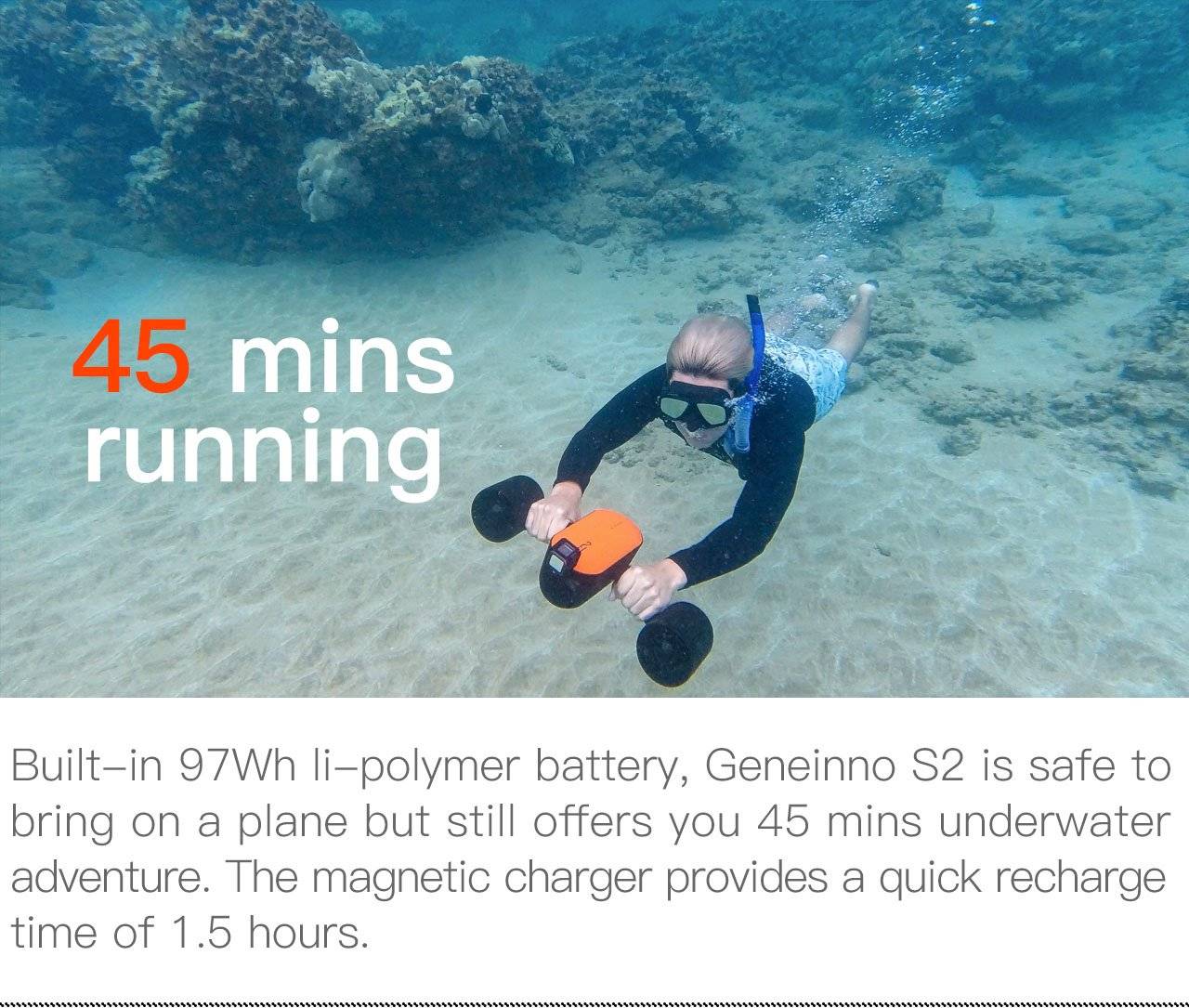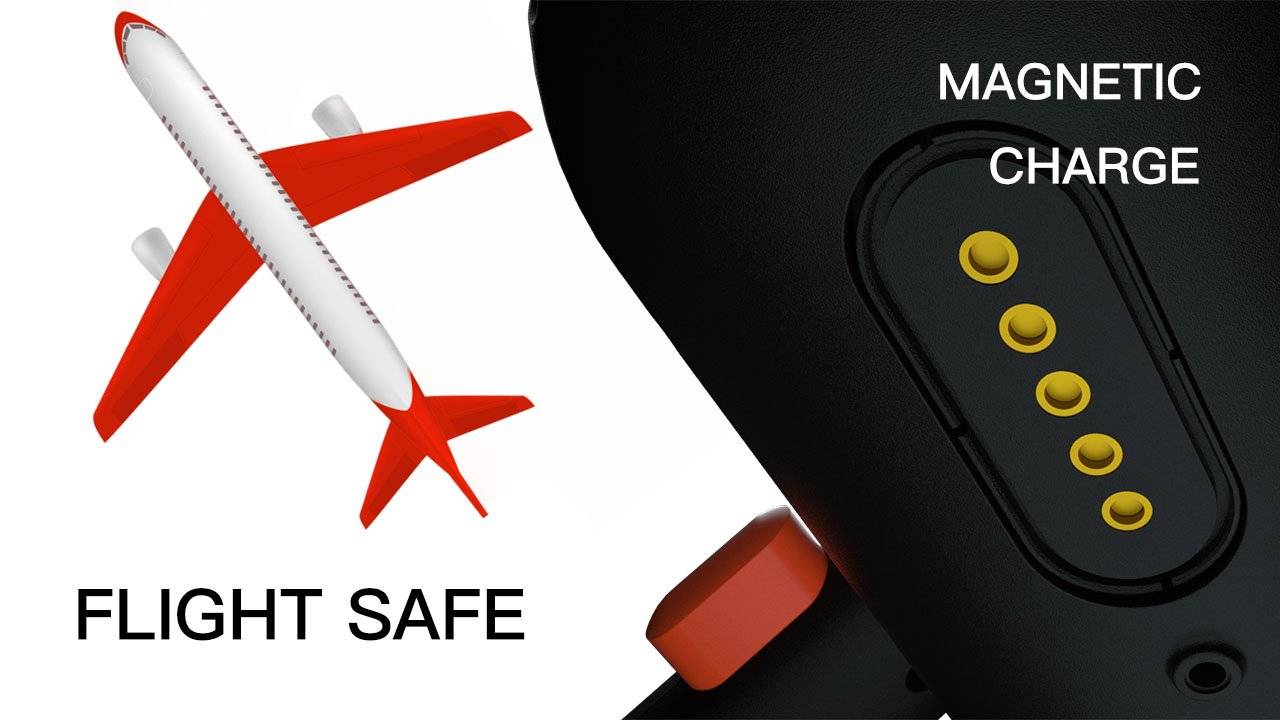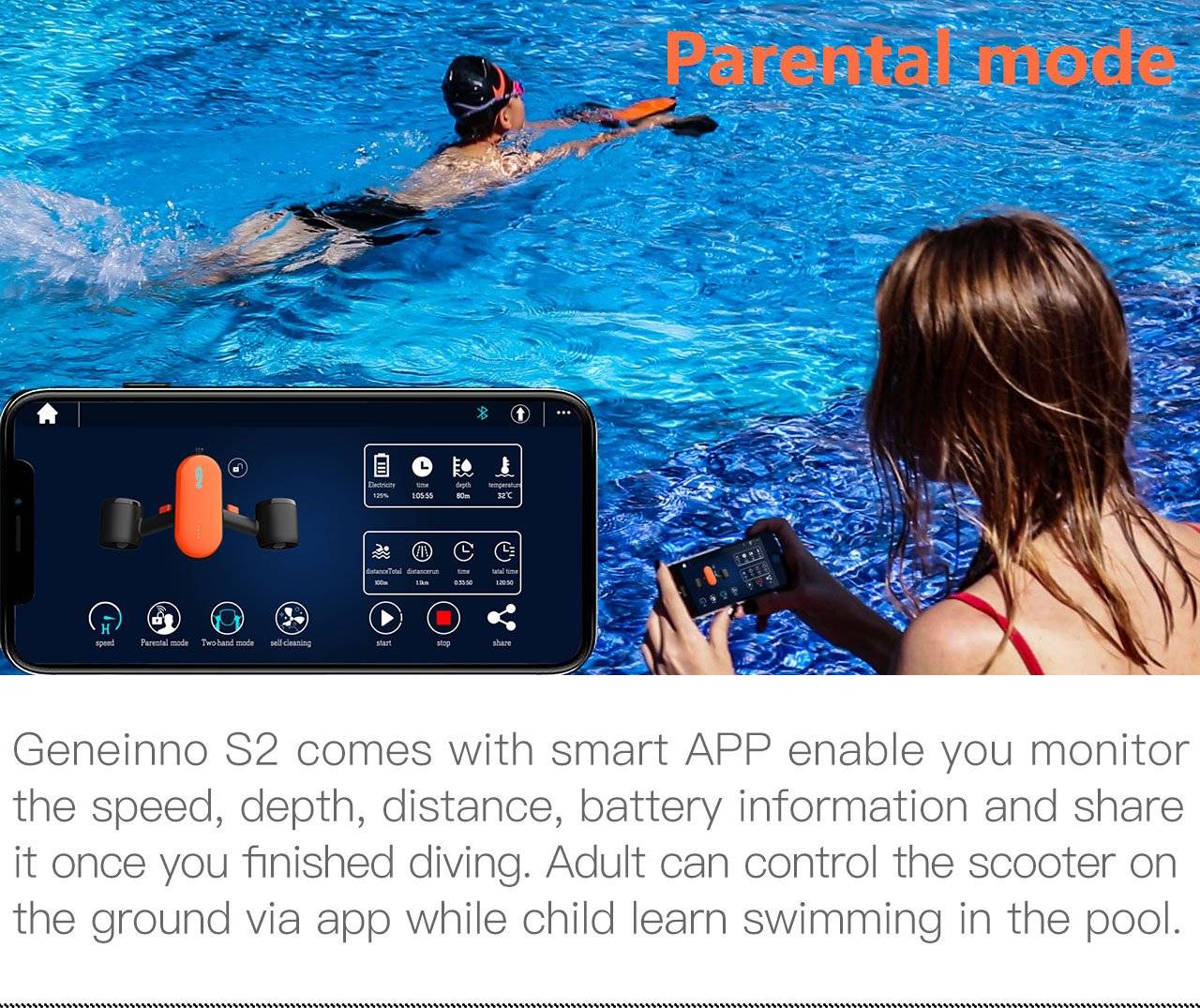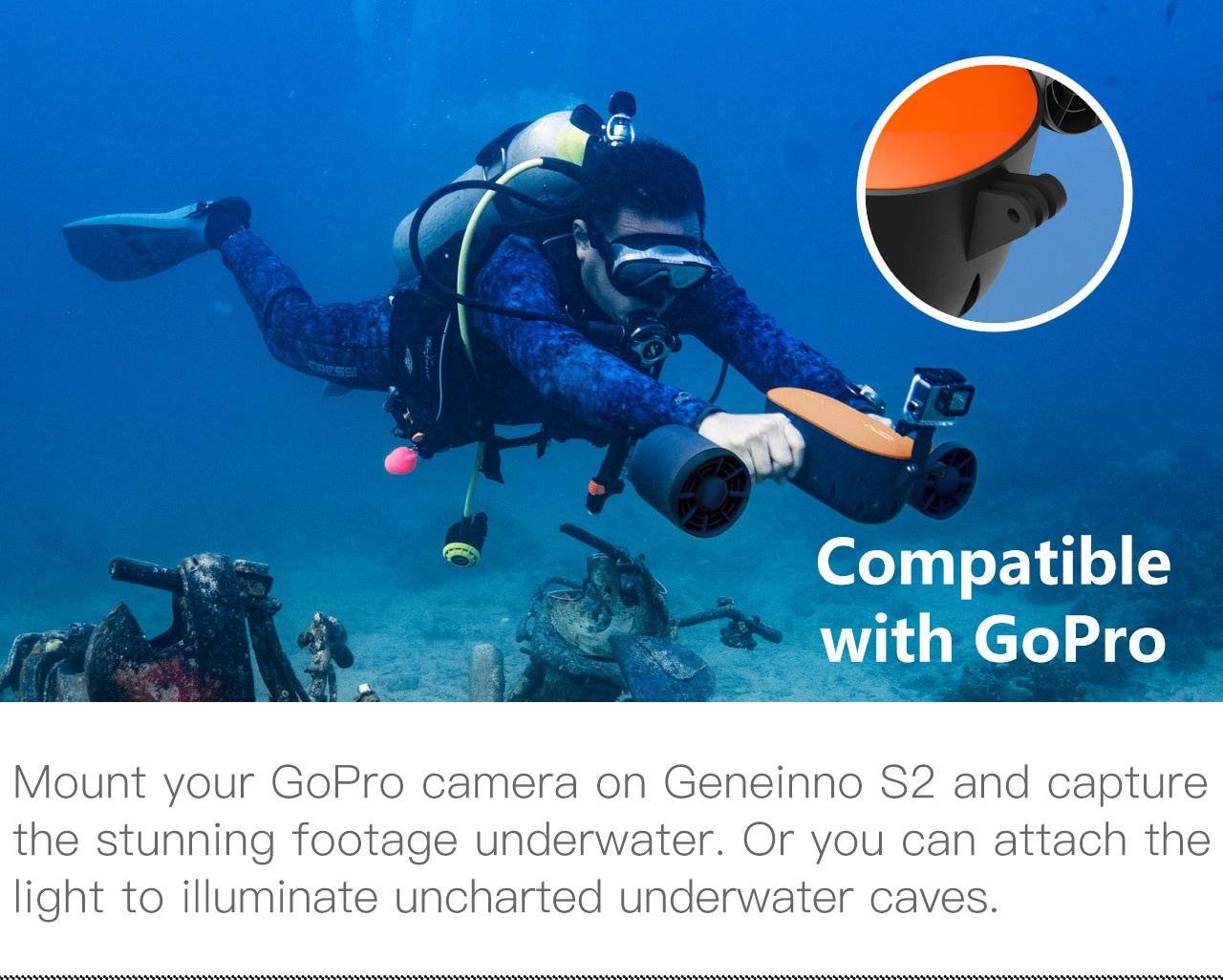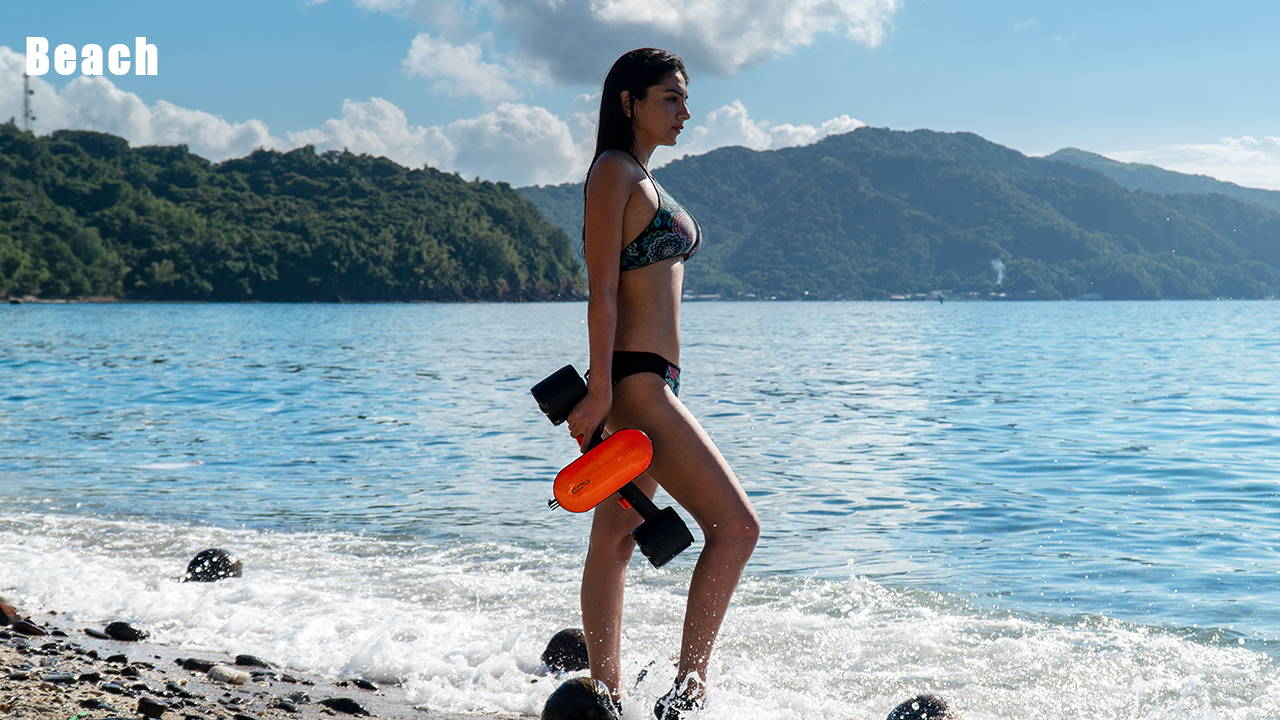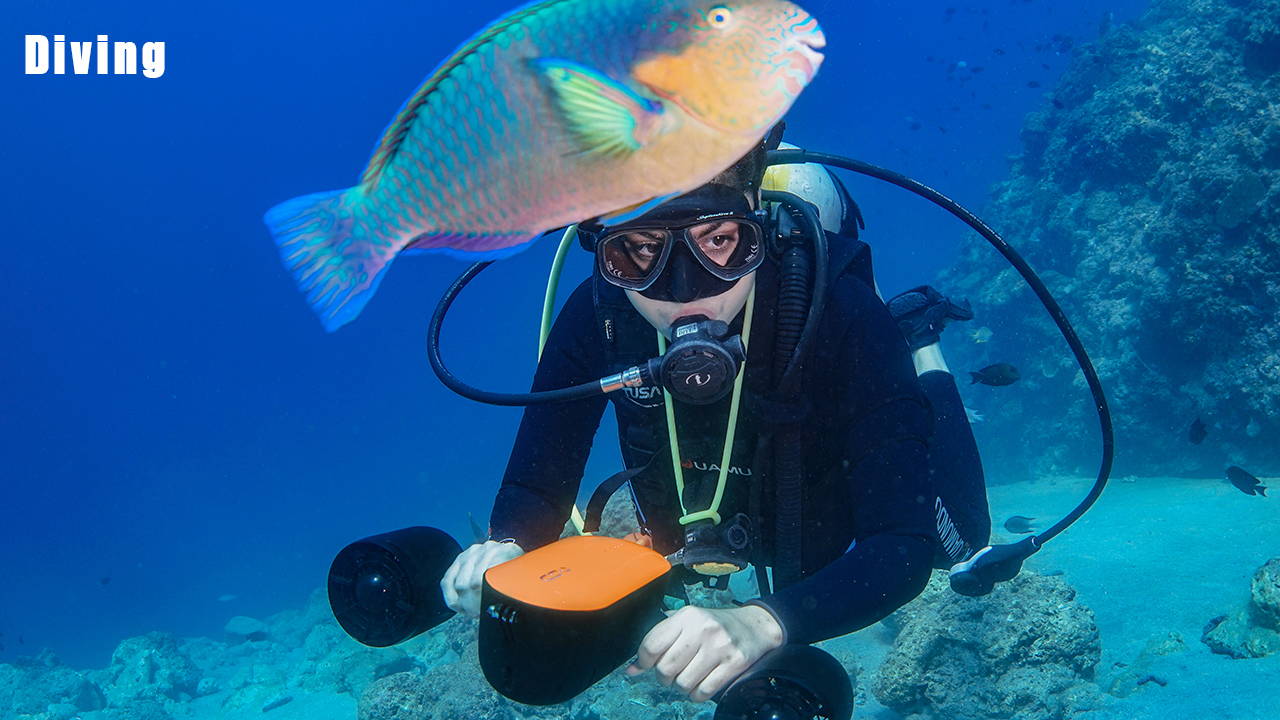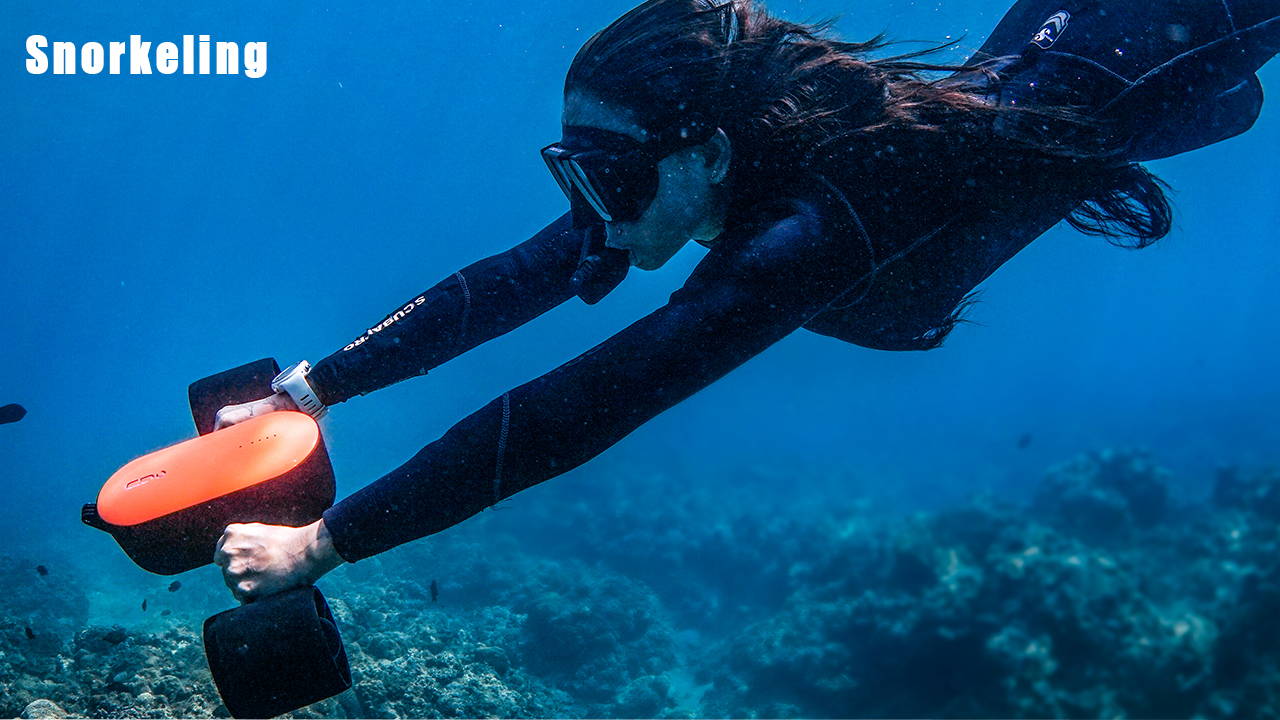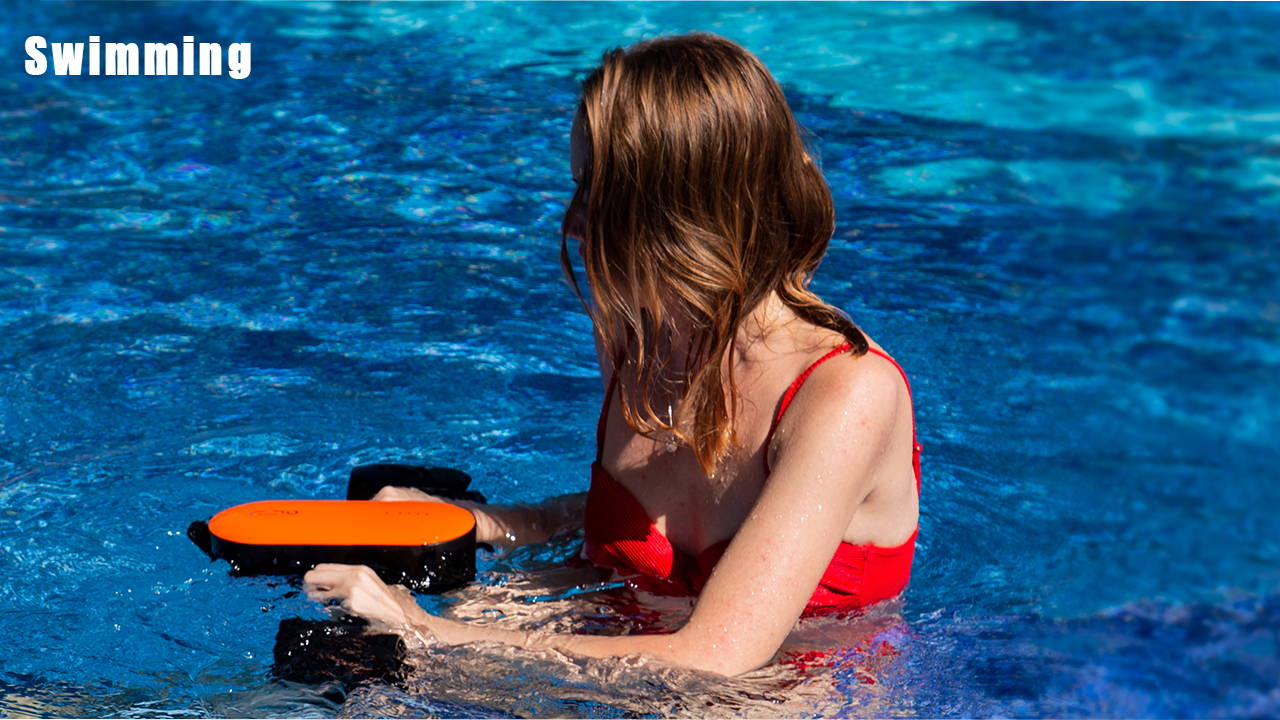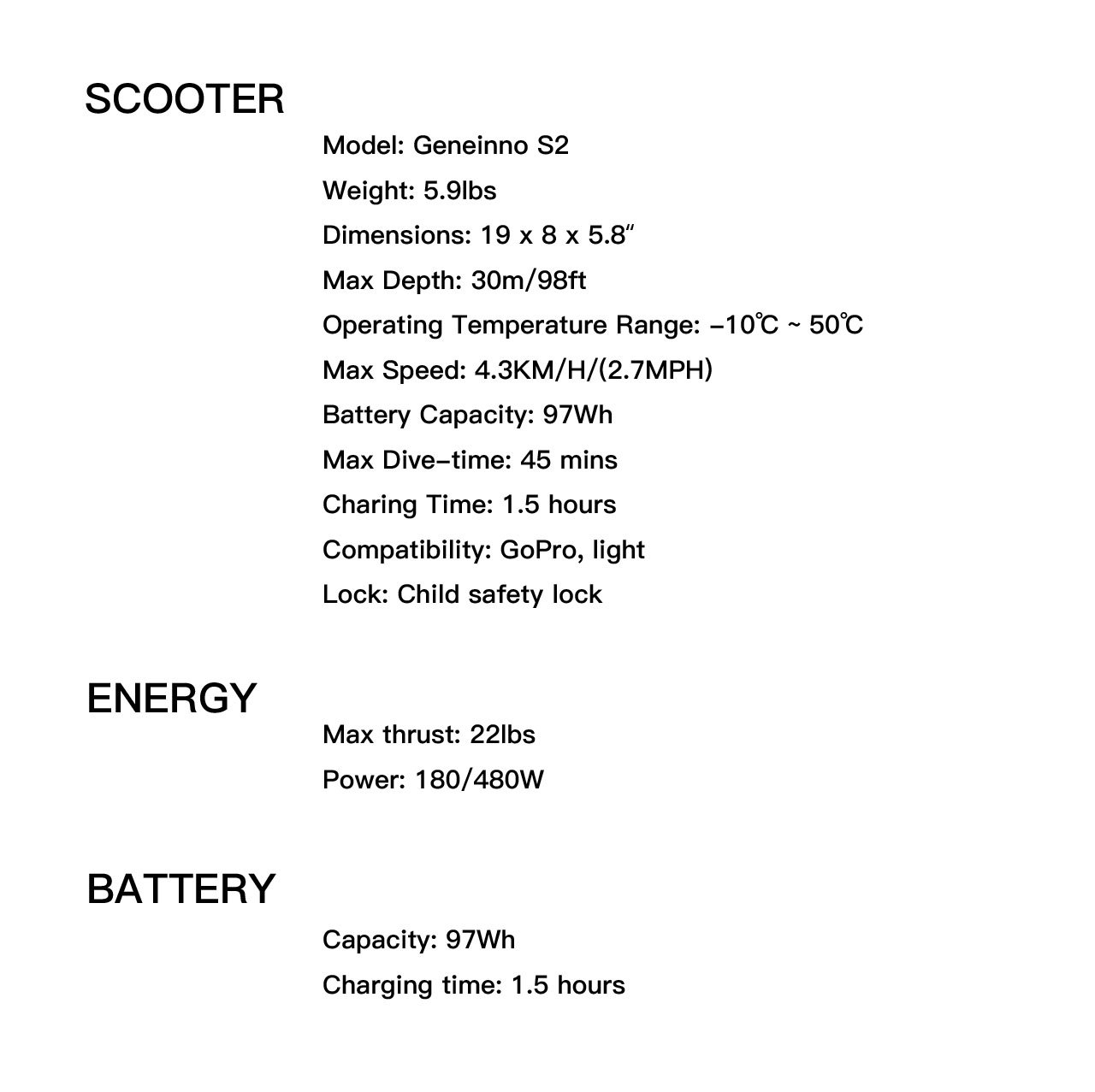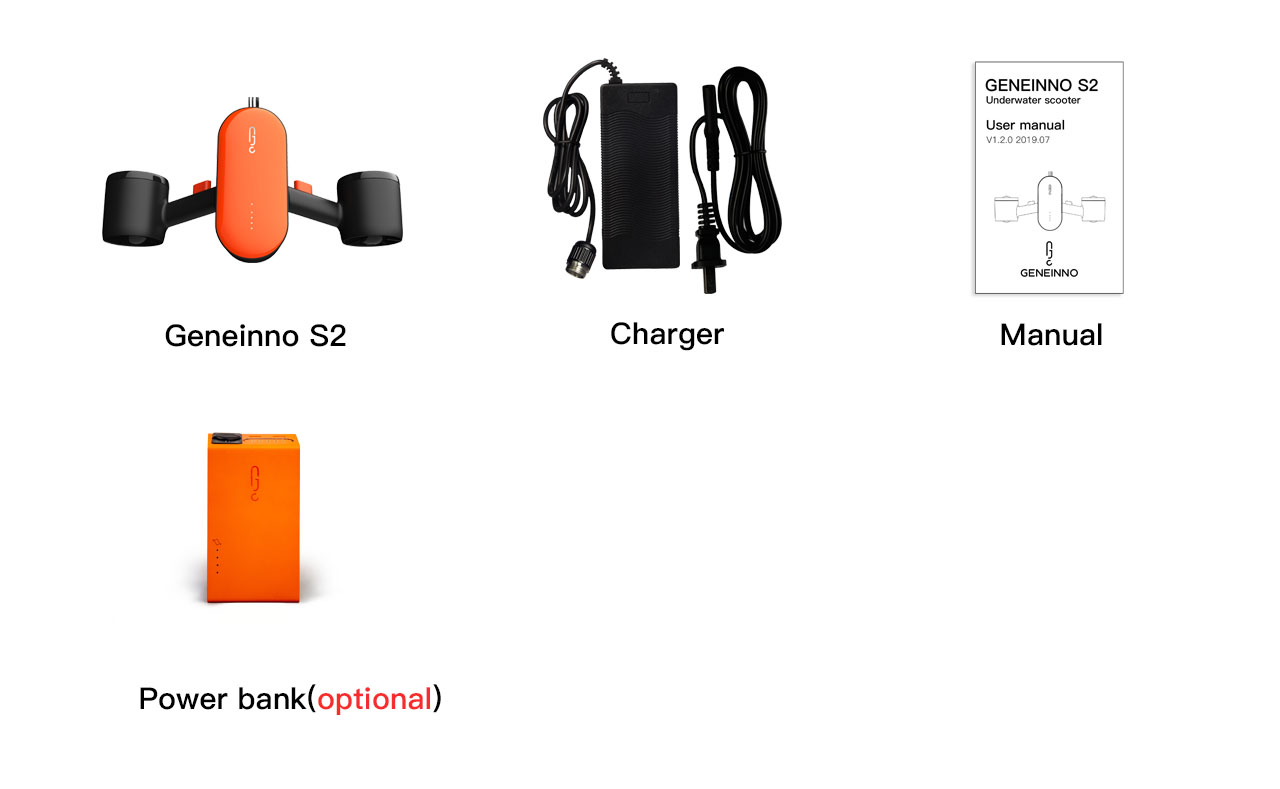 Before shipping
We suggest you fulfill the shipping information when you order the Geneinno products, it contains address, phone number, city and postcode, yet we need your email address to send the tracking number, files for clear out and other information.
Before shipping out, we will contact you for more information the logistics required once we have found it in the order. Please provide that information, it may be TAX number, EORI number, etc. The early we get the full shipping information the early you can receive the products.
After shipping
We will ship out the products for you once we get the full shipping information or you confirmed that, we will finish it in 3 workdays and send out the tracking number soon. But for some Geneinno accessories, it may take some time. We will send you the notice when things change.
Clear out
After we ship out the product for you, we will send you the tracking number attached with Invoice, you can get the files for clear out when it's needed.
Please contact info@geneinno.com for help as soon as have any question for shipment, we are here for you.


The Geneinno S2 is a smart sea scooter that provides smooth propulsion underwater. Its lightweight design and premium build offer easy portability so that you can take it with you on any adventure. With smart app monitoring and GoPro compatibility, the S2 makes underwater sports fun for everyone.
Coolest dive
I'm really happy with my scooter!!
Rocking the dive🤟🏽!!
NO Answer
I made a payment to your account last Thursday and today is Monday and nobody answer my messages.
Great Scooter!!!
The scooter is phenomenal. Very easy to operate. Powerful and long lasting charge. The app is puzzling. Uses a Bluetooth connection which is lost every time the scooter goes underwater. Would be interested to hear back from the manufacturer as to how it's possible to keep a Bluetooth connection underwater.
Downloading App
The Cellbee scooter itself is awesome. Tried downloading the Geneinno App and failed miserably. I wish they would fix that problem. I had to give it 1 star but it really deserves 0.
Geneinno App
The underwater scooter is amazing. The App is absolutely horrible. I tried to download several times but is has a lot of glitches. I wish the App developer would fix this problem. Absolute "0" (ZERO) stars !!!!!!!